Article 3388 : Persecutión Mortal


The Persecutión Mortal set is not found in any of the CIPSA catalogs, but it is shown on a side panel of the Circuito Diabolico set, released in 1978.



Side Panel of Circuito Diabolico Set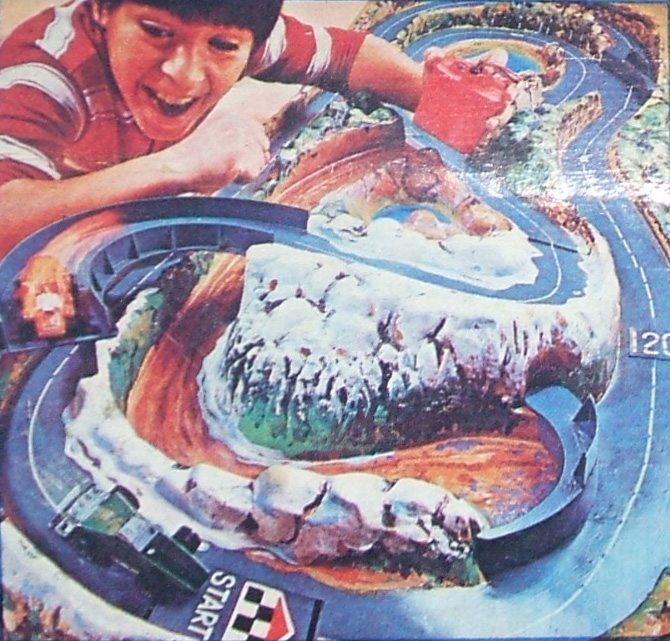 Close Up of Panel

Comments

The "Deadly Chase" Set, dated 1974 is the equivalent of the Mattel's "Road Chase" set made in 1973 for the new Fat Daddy line of Sizzlers.
The CIPSA graphic panel shows two Fat Daddy cars on the track, a Ram Rocket and Needlenose, which is correct for the US version of the set.
However, the artwork on the CIPSA package has been modified to illustrate Sizzlers made by CIPSA, a Spoil Sport and a Camaro Trans-Am!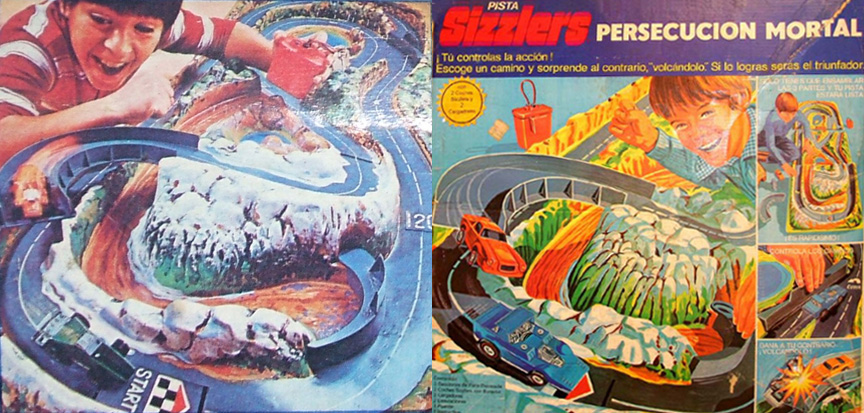 Graphics for the Persecutión Mortal
You control the action!" Chase over wild winding roads... Catch 'n flip the other car to win!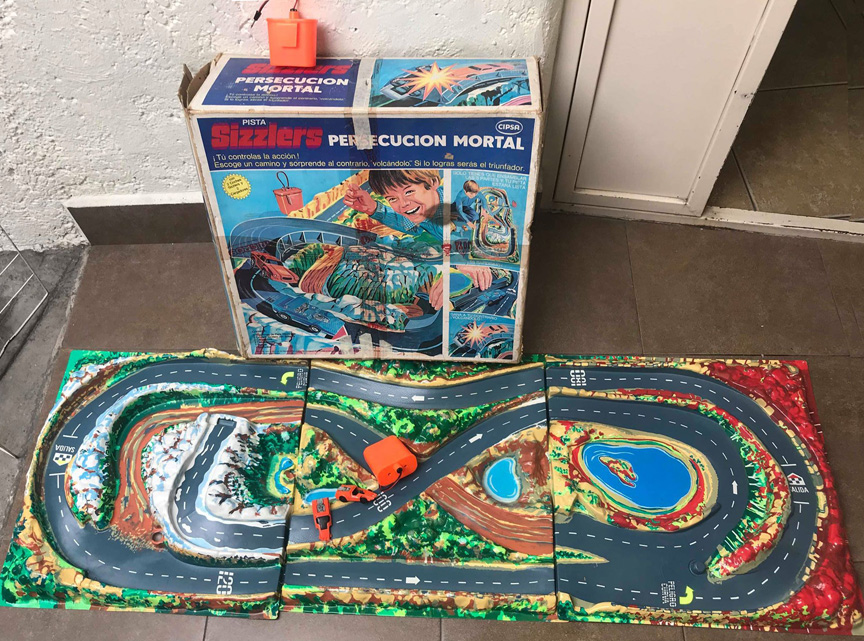 Persecutión Mortal Set

Several examples of this set in the the original packaging are known.



Photo courtesy Fernando Pastrana






---



* DISCLAIMER *
Private use of original images is allowed.
Non-profit, non-commercial publication of original images is allowed only with prior expressed written consent from CIPSACARS.COM.
For other commercial, for-profit or redistribution needs, please contact the site owner. This site is not affiliated with Mattel, Inc.

Questions? ... Send me an e-mail: tngray@nautiloid.net

© 2018 by TNGray. All Rights Reserved.