Article 3386 : Pista Gorda Alto Peligro


One of two sets offered in the 1973 Christmas Catalog, the "High Danger" Fat Track set featured a figure 8 layout with a common intersection.
One side of the intersection, where the two yellow blocks can be seen, is be activated by a air puffer, causing the track to rise up like a ramp.
When a collision at the intersection is imminent, the racer can squeeze the puffer, allowing their car to jump over the crossing car,
thereby avoiding the crash.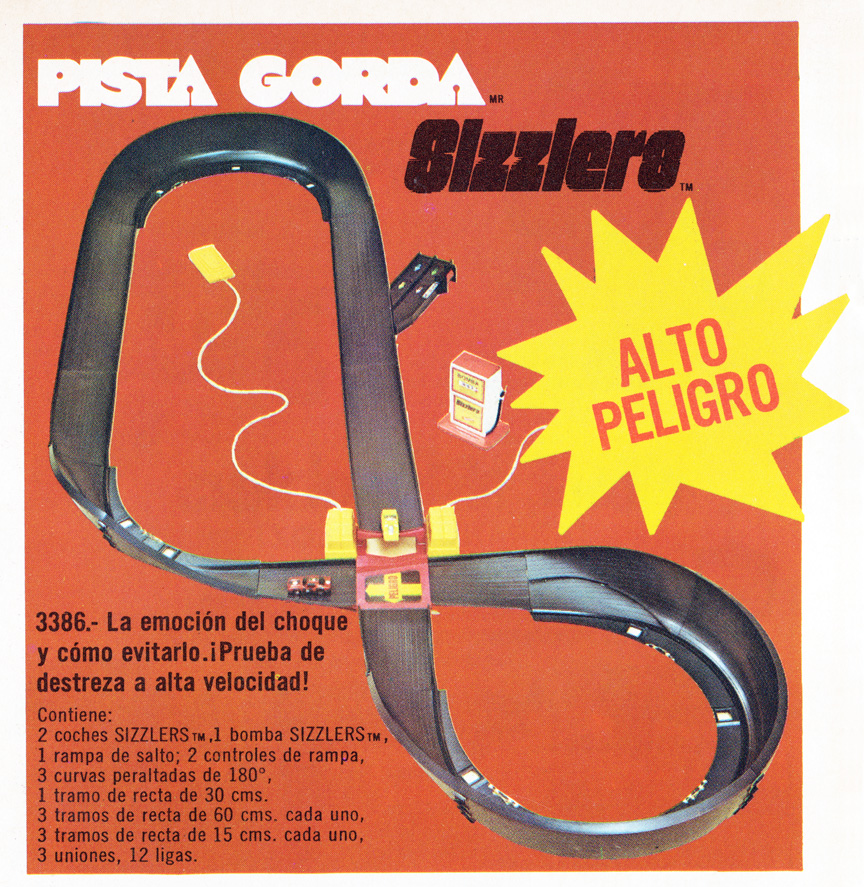 1973 Catalog Image

"The excitement of a crash and how to avoid it! A high speed skill test!

Comments

The Pista Gorda Alto Peligro set is an adaptation of the "Hairy Hurdle" Set that was released in the US with battery powered motorcycles
called "Chopcycles", not Sizzler cars. Apparently, CIPSA did not have the license to make Chopcycles" so they supplied their own Sizzlers cars with the set instead.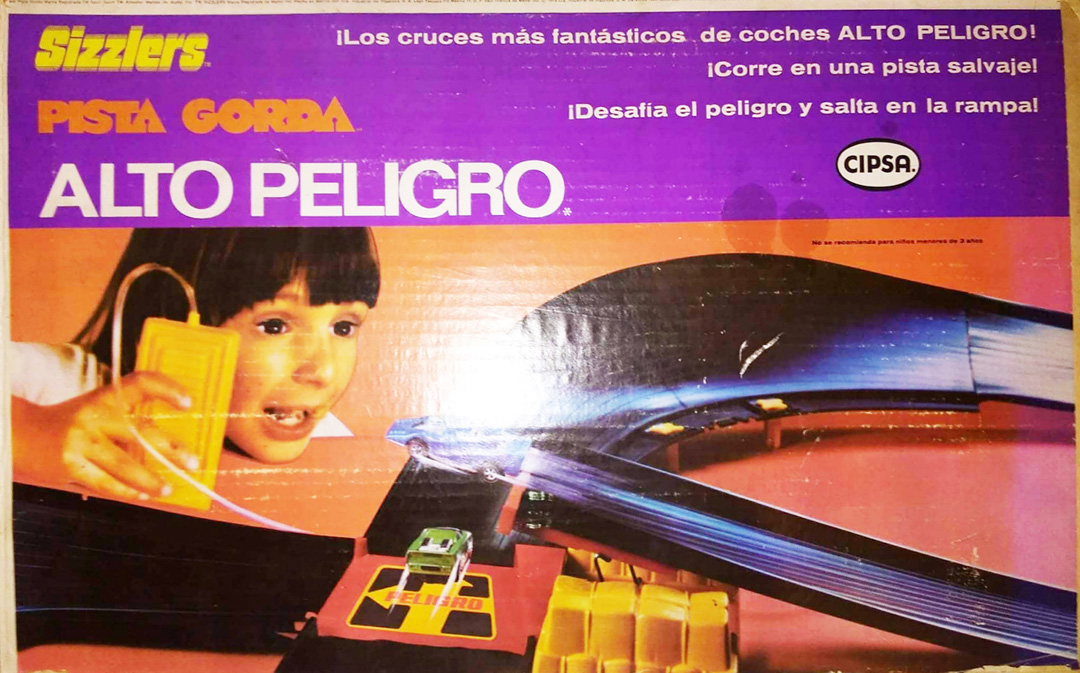 Pista Gorda Alto Peligro Set, Original Box

The artwork of the Hairy Hurdle, seen below, is very similar in concept to the Alto Peligro artwork but features two Chopcycles in action
Whereas the CIPSA box features two known CIPSA Sizzler models in action at the crossing.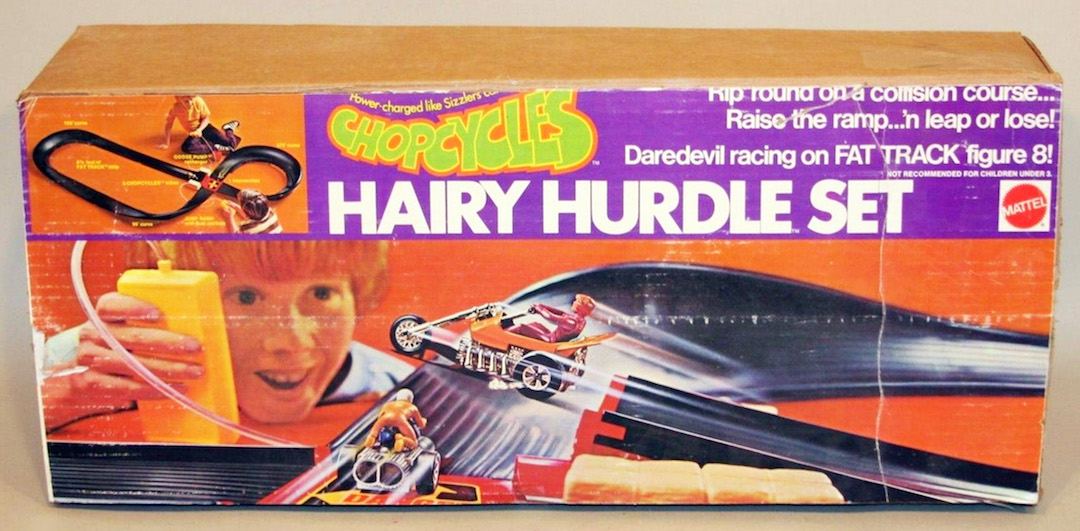 The Hairy Hurdle Set

Although sharing much of the same technology with Sizzlers, the battery powered Chopcycles were not produced by CIPSA.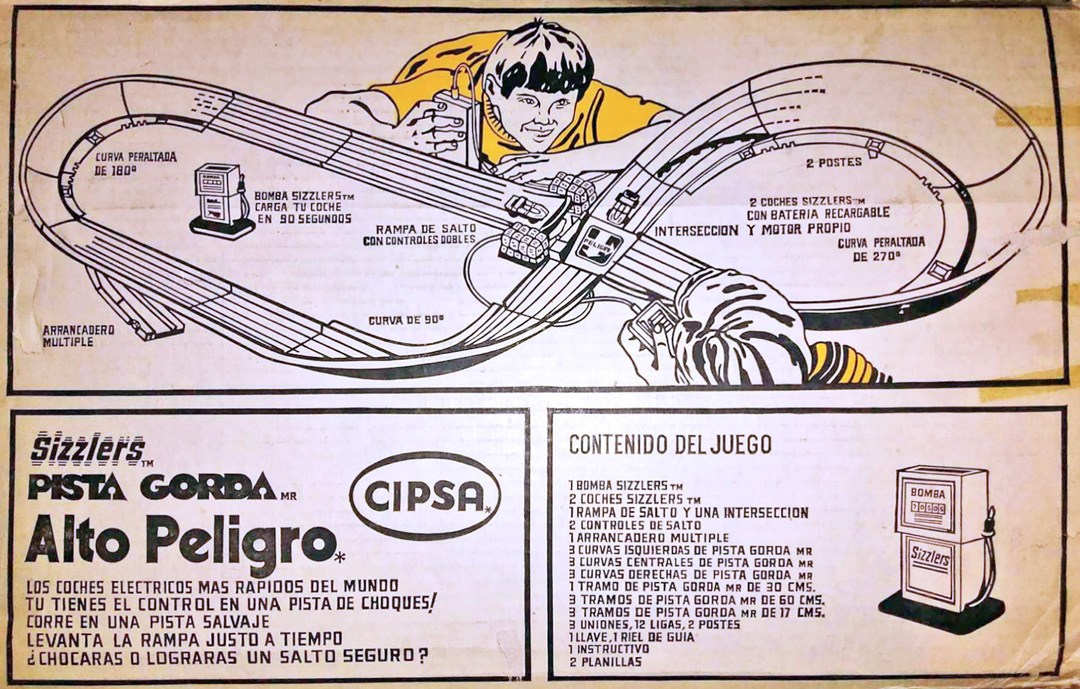 Artwork on Back of the Pista Gorda Alto Peligro Set

There are some significant differences evident between the Hairy Hurdles and the Alto Peligro sets by looking at the graphics on the boxes.
The Alto Peligro set came with a "Bomba" instead of the hand held "Goose Pump" seen on the Hairy Hurdles box.
Also, the Alto Peligro included a "Arancadero Multiple", otherwise known as a "Scramble Start" piece.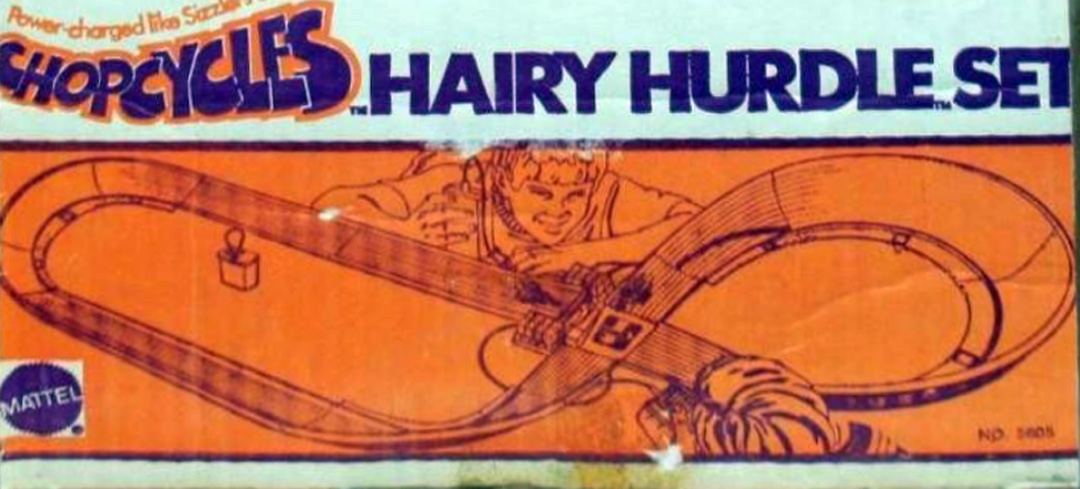 Artwork on Side of the Hairy Hurdle Set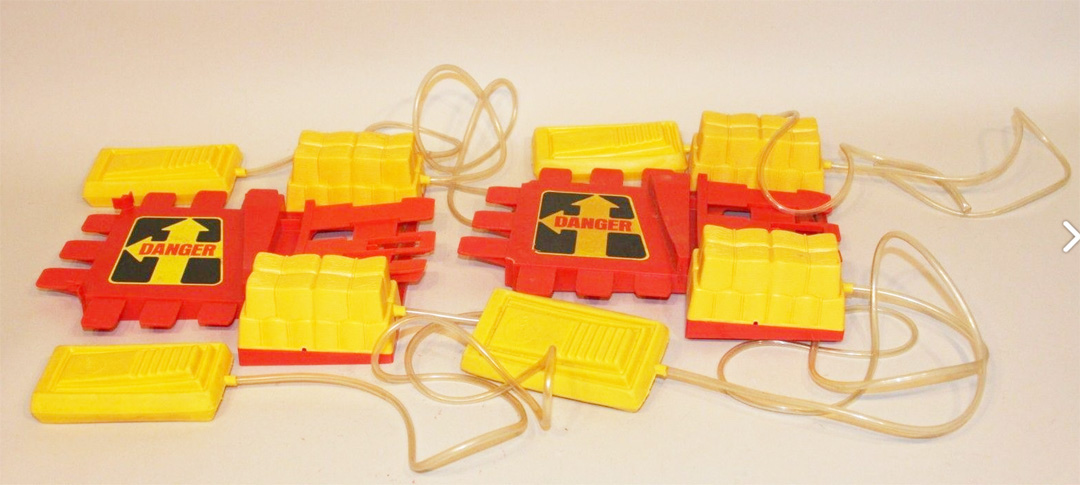 Two of the "Ramp" Sections

The Crossing Ramp was activated by squeezing the yellow puffer. This technology was adapted from the "Speed Brake" (Freno Doble) accessory.


Photos of Hairy Hurdle Set stolen from Worthpoint.com






---



* DISCLAIMER *
Private use of original images is allowed.
Non-profit, non-commercial publication of original images is allowed only with prior expressed written consent from CIPSACARS.COM.
For other commercial, for-profit or redistribution needs, please contact the site owner. This site is not affiliated with Mattel, Inc.

Questions? ... Send me an e-mail: tngray@nautiloid.net

© 2018 by TNGray. All Rights Reserved.