Article 3358 : Rallye de Precision


The only set released in 1973, the "Rallye de Precision" is known as the "Bug Bite" in the US market.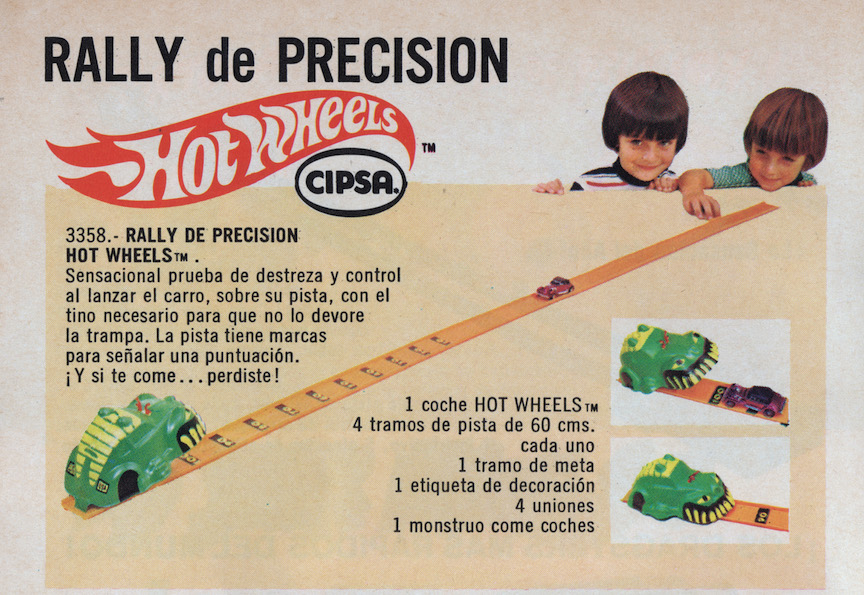 1973 Catalog Image

"Sensational test of dexterity and control to launch the car, on its track, with the necessary skill so that it does not get devoured by the trap.
The track has marks to mark a score. And if you get eaten you lost"


Comments

With no sets being shown in the 1972 catalog, the 'Precision Rally" set was the only set that was illustrated in the 1973 catalog.
No examples of the original packaging are known yet but will likely be found someday.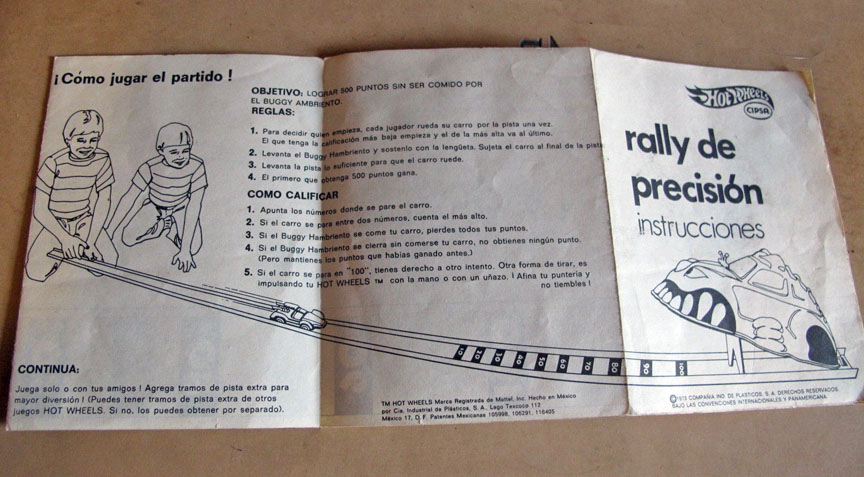 Instruction Sheet

A surviving example of the instruction sheet shows a Mantis on the track.







---



* DISCLAIMER *
Private use of original images is allowed.
Non-profit, non-commercial publication of original images is allowed only with prior expressed written consent from CIPSACARS.COM.
For other commercial, for-profit or redistribution needs, please contact the site owner. This site is not affiliated with Mattel, Inc.

Questions? ... Send me an e-mail: tngray@nautiloid.net

© 2018 by TNGray. All Rights Reserved.