Article 3394 : Super Circuito Diabolico


Dated 1978, the "Super Circuito Diabolico" is a version of the "Thundershift 500 Set" that was released in the US market.
The set was never featured in any catalog or advertisement known to date.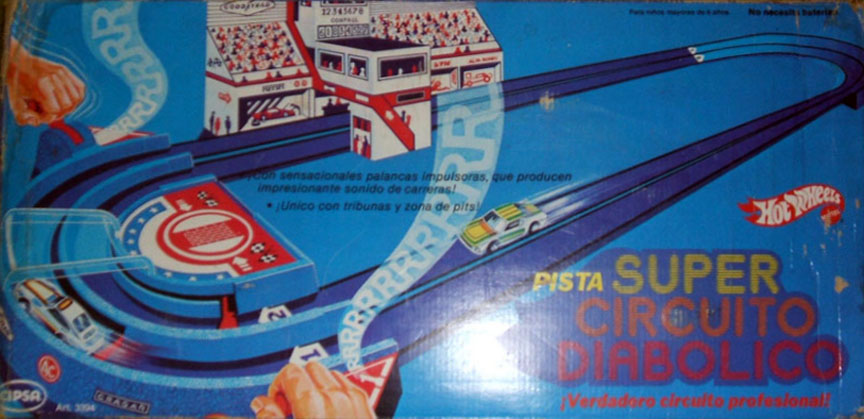 Circuito Diabolico Set

"Truly Professional Track"


Comments

The Super Circuito Diabolico set appears to be the last Hot Wheels item produced by CIPSA. Although the CIPSA oval shaped logo is prominent
on the box, the flame logo has changed to a Mattel design. The two cars supplied are unique to the set and do not feature redline wheels.
Although unknown for many years, several surviving examples of the set are now known. The two cars each have multiple examples known.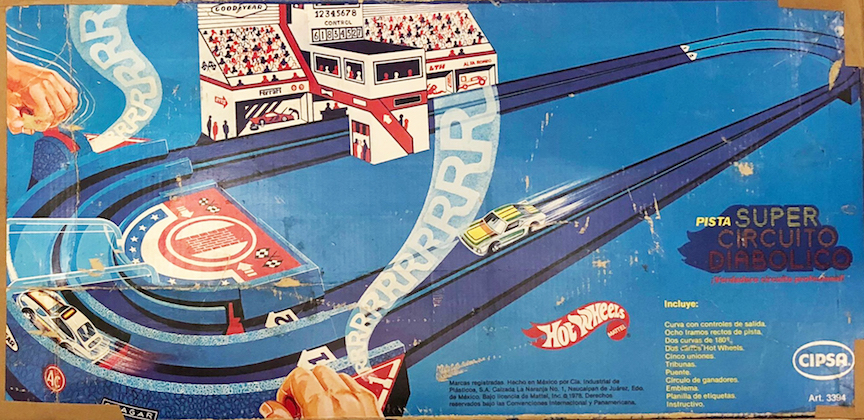 Back of Package
"With sensational impulse levers that produce impressive racing sounds!
"With grandstands and pit zones"



Set cars

The Super Circuito Diabolico came with these two cars. Neither of them have been found with any color variations.
Unfortunately, every known example of the Mustang Stocker is crumbling.





Instruction Sheet

A surviving example of the Super Circuito Diabolico instructions.







---



* DISCLAIMER *
Private use of original images is allowed.
Non-profit, non-commercial publication of original images is allowed only with prior expressed written consent from CIPSACARS.COM.
For other commercial, for-profit or redistribution needs, please contact the site owner. This site is not affiliated with Mattel, Inc.

Questions? ... Send me an e-mail: tngray@nautiloid.net

© 2018 by TNGray. All Rights Reserved.