Article 3334 : Rampa Veloz


One of the three sets featured in the 1971 catalog, the Rampa Veloz set is called the "Strip Action Set" in the US market.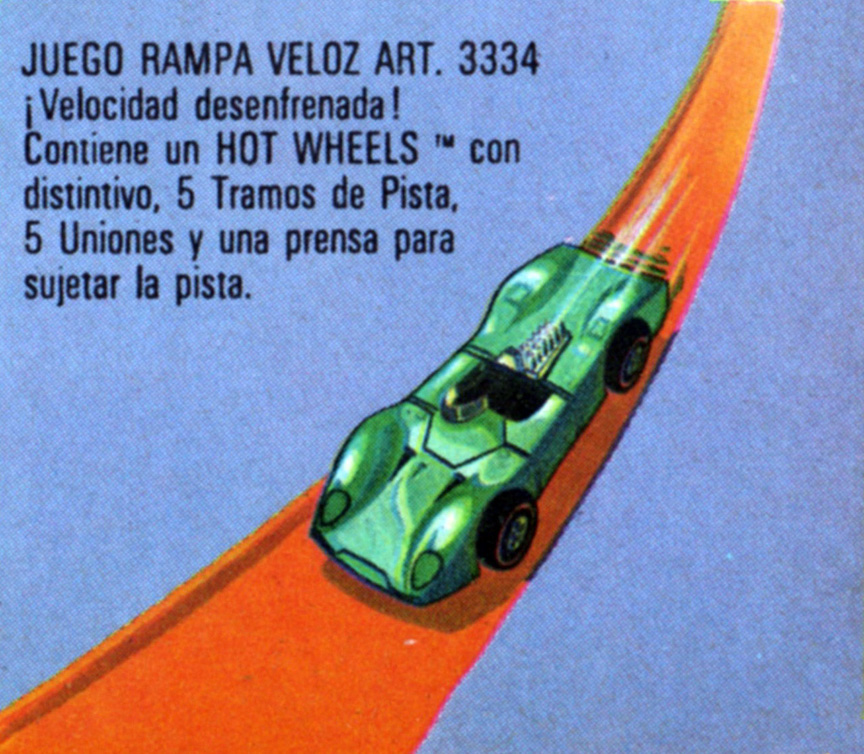 1971 Catalog Image

"Fast Ramp Set! Unbridled Speed! Contains one distinctive Hot Wheels car, 5 sections of track, 5 unions and a track clamp"


Comments

The Rampa Veloz (Fast Ramp) was issued in 1971. The set came with a car and a matching button.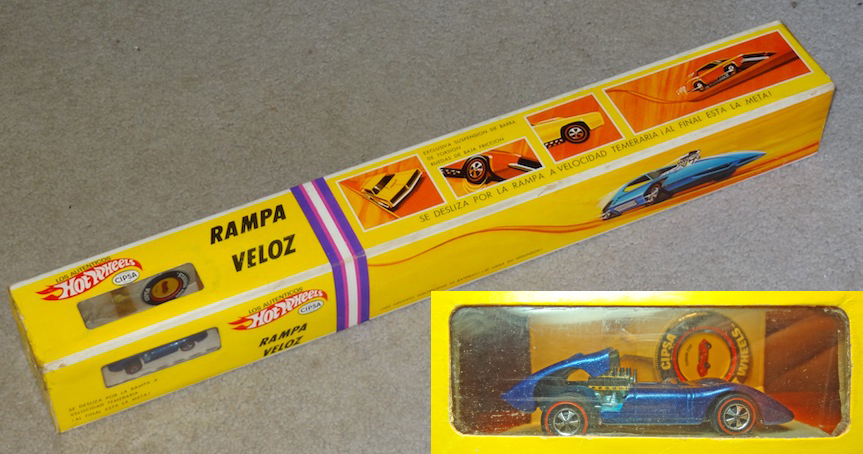 Front of Package

This is perhaps the only known track set to have survived, sealed in the original package.
It came with a blue Ferrari 312P and a matching CIPSA button.




Top of the Package
"Slides down the ramp at reckless speed at the end is the goal"

Rear of the Package
Run the fastest miniature metal car in the world at reckless speeds on the fast ramp



---



* DISCLAIMER *
Private use of original images is allowed.
Non-profit, non-commercial publication of original images is allowed only with prior expressed written consent from CIPSACARS.COM.
For other commercial, for-profit or redistribution needs, please contact the site owner. This site is not affiliated with Mattel, Inc.

Questions? ... Send me an e-mail: tngray@nautiloid.net

© 2018 by TNGray. All Rights Reserved.