Christmas Catalogs & Advertisements

Catalogs are known from three consecutive years, 1971, 1972 and 1973.
Most if not all of the catalogs were inserts in other magazines as is evidenced by the glue strip on the left side.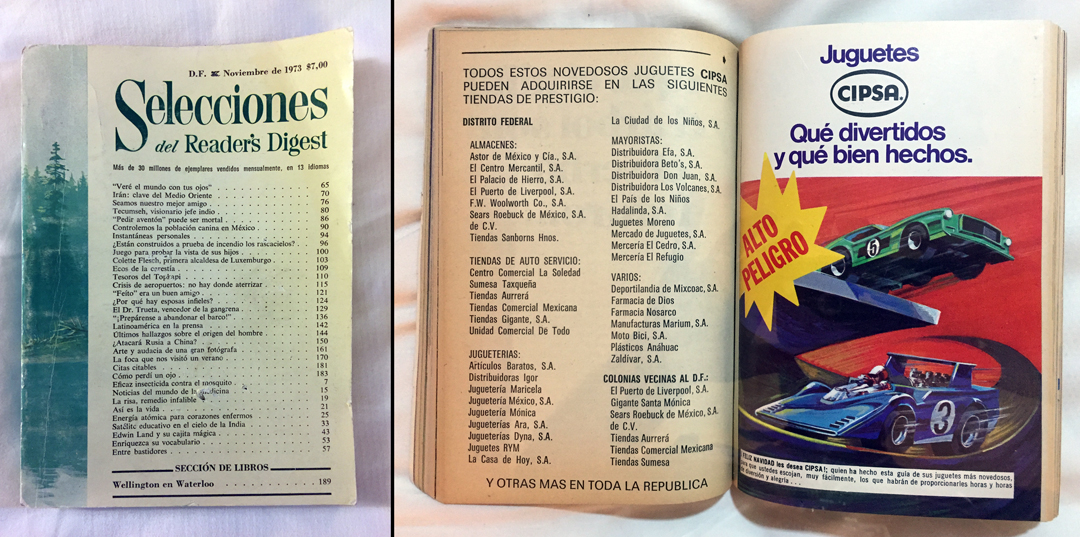 Reader's Digest Dated November 1973

One example of an "insert" is known, still attached to a Spanish language Reader's Digest.





Three Years of CIPSA Toy Catalogs
(Click on each catalog to see all of the pages inside the catalog)

From these historical documents it is clear that CIPSA was very active in producing a wide range of Mattel licensed products.

In addition to the three catalogs, a newspaper ad has been found which lists 5 different castings for sale.
Based on the castings listed, the ad probably was from 1973 as all five castings are listed in the 1973 catalog.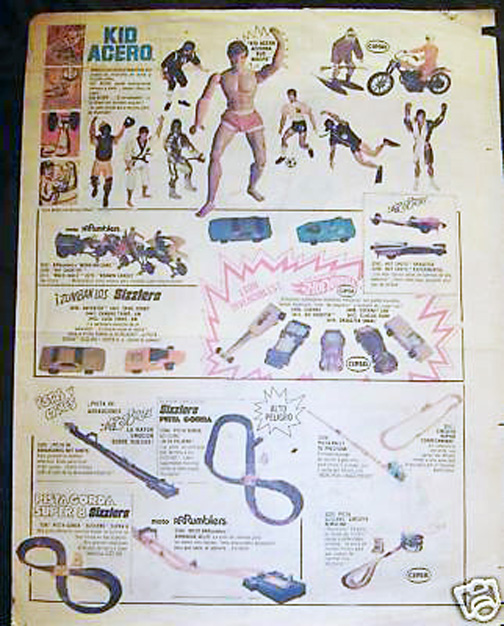 Full Ad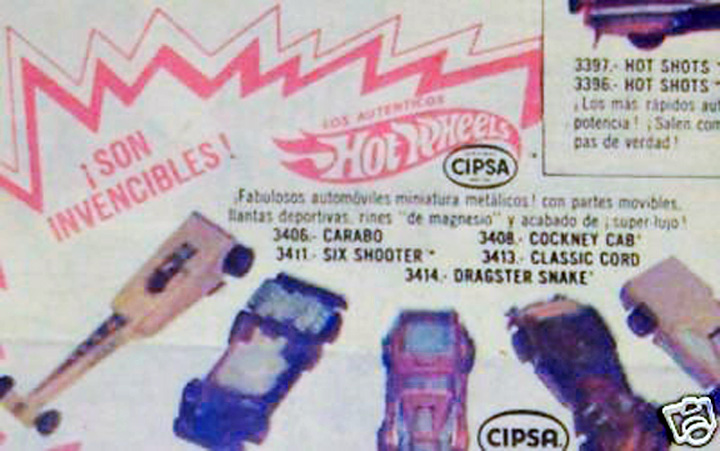 Blow Up of the Redline Section, Showing the 5 Castings









---



* DISCLAIMER *
Private use of original images is allowed.
Non-profit, non-commercial publication of original images is allowed only with prior expressed written consent from CIPSACARS.COM.
For other commercial, for-profit or redistribution needs, please contact the site owner. This site is not affiliated with Mattel, Inc.

Questions? ... Send me an e-mail: tngray@nautiloid.net

© 2018 by TNGray. All Rights Reserved.