Article 3340 : Garage Portatil


Released in 1972, this wheel shaped 12 car carrying case is known as the "Rally Case" in the US market.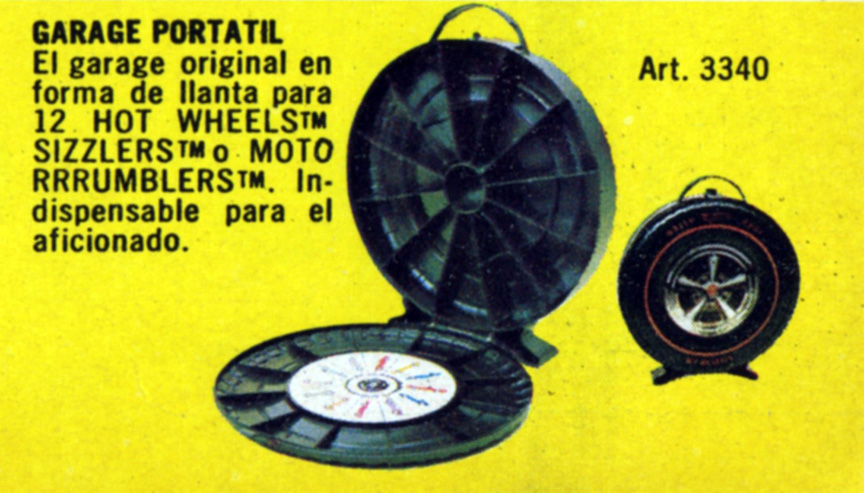 1972 Catalog Image

"The original garage in the form of a tire for 12 Hot Wheels, Sizzlers or Rrrumblers. Indispensable for the collector"


Comments

The "Garage Portatil" or "portable garage" is the same as the domestic Rally case with different graphics.
It was sold for use with HotWheels cars or Rrumblers. Only a few of these are known to have survived, one with the original hang tag.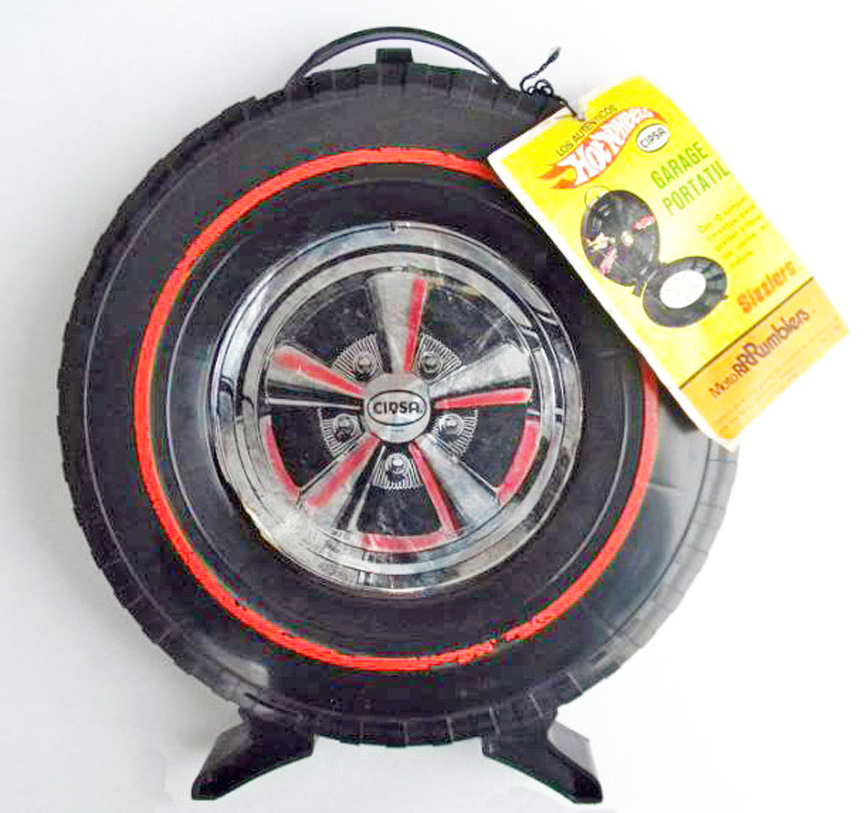 Front of the Case

"With 12 compartments to protect and store miniature cars and motorcycles"

Note the CIPSA logo in the center.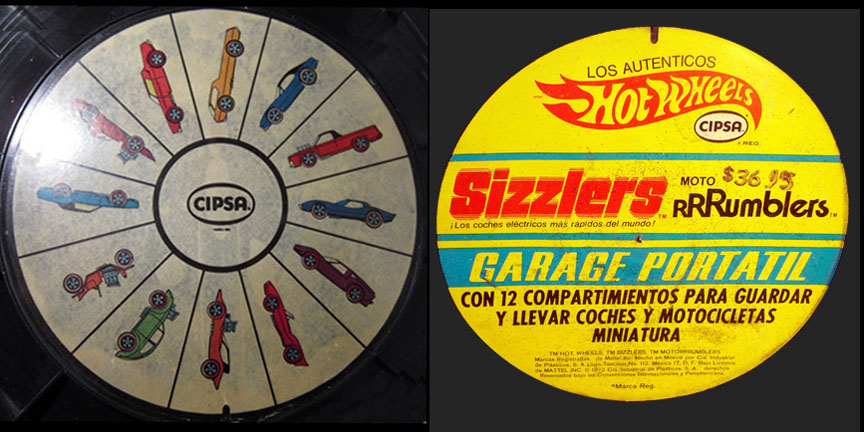 Interior and Rear Labels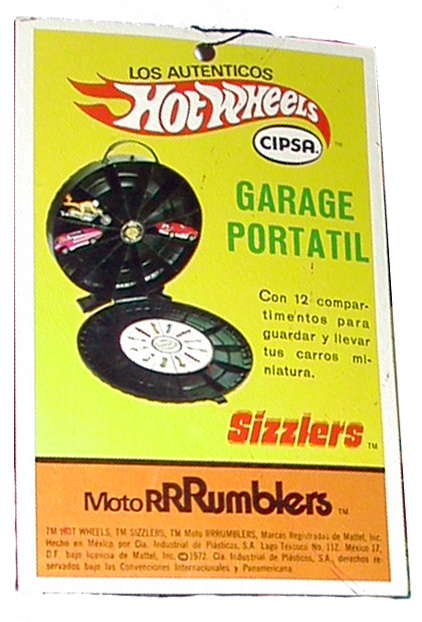 Close Up of Hang Tag



---



* DISCLAIMER *
Private use of original images is allowed.
Non-profit, non-commercial publication of original images is allowed only with prior expressed written consent from CIPSACARS.COM.
For other commercial, for-profit or redistribution needs, please contact the site owner. This site is not affiliated with Mattel, Inc.

Questions? ... Send me an e-mail: tngray@nautiloid.net

© 2018 by TNGray. All Rights Reserved.